Welcome to the Kazear Starship Corporate site!
The stars glistened coldy beyond the portal, Brady watched as drones roved over the hull of the Nasark, readying her for duty. After 14 years of service, he still felt excited when he prepared to ship on a new vessel, not that the Nasark was new. She had served well during the Emanni war. She should have been retired by now, but with the loss of so many ships in the war, her rest would have to wait.

The drones were just completeing the inspection of the welding over the new engine module.

The Nasark had come limping back from the war battered but not defeated. Brady smiled at the tought. It fit both him and the ship floating just outside the portal. He rubbed his leg, remembering the picture in his mind of his leg ending where the airlock door had closed and severed it in mid thigh. The mechanical that replaced his leg, was impossible to tell from the other leg. We are alike, he tought, battered but not beaten.

The reflection on the portal glass changed as the ensign came up from the ramp leading to the observation lounge. Brady could see the younger man straighten his tunic before addressing him . The young officer looked nervous. Good, he thought, it'll keep him on his toes.

"Commander" the ensign called him. He turned........

Written by: Robert A. Sheldon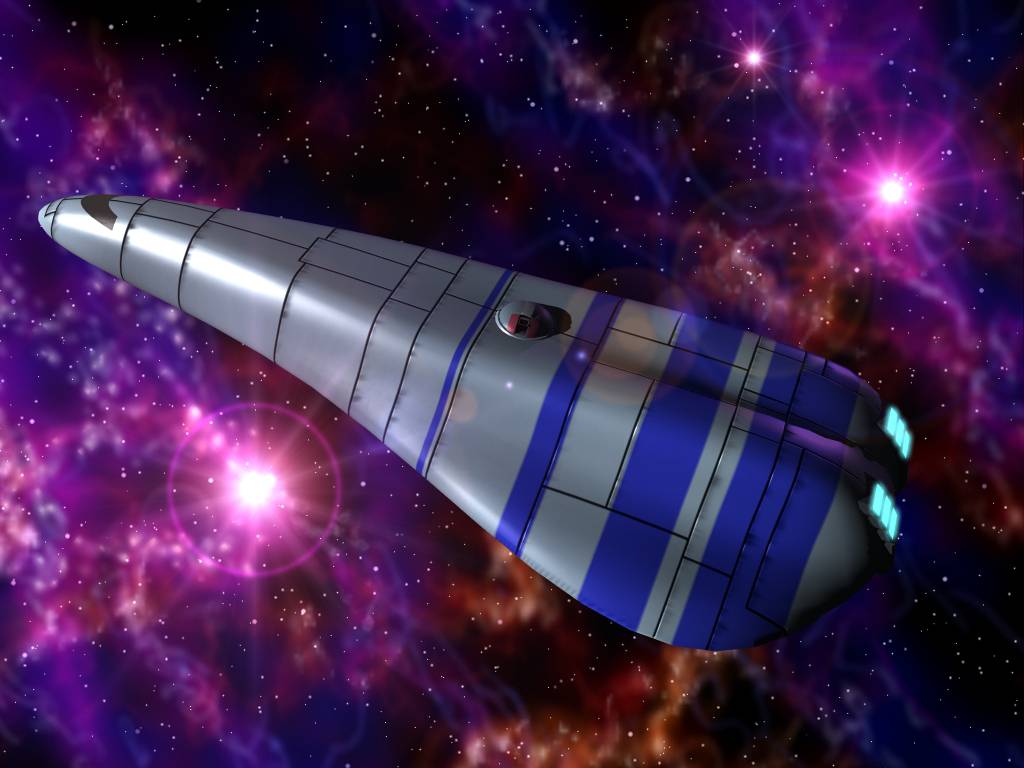 This site is mostly dedicated to Gurps Traveller ship designs and deck plans. Here, as time permits, there will be starship designs to be used by those who wish to use them, and links to those sites that, frankly, make this site possible.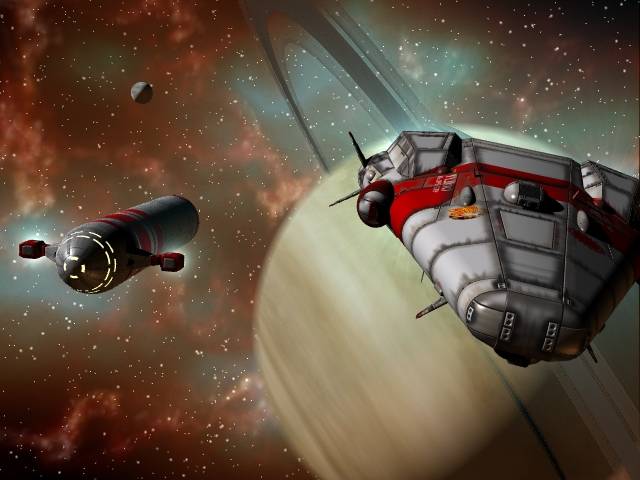 Please sign my guestbook and let me know what you think of this site. Also feel free to contribute to this site with your own designs and floor plans. If you do submit a deck plan for a ship, please also include a stat sheet for the ship. And though this is a Gurps Traveller web site, if you have a non-Gurps ship, go ahead I'll set up a special page for them.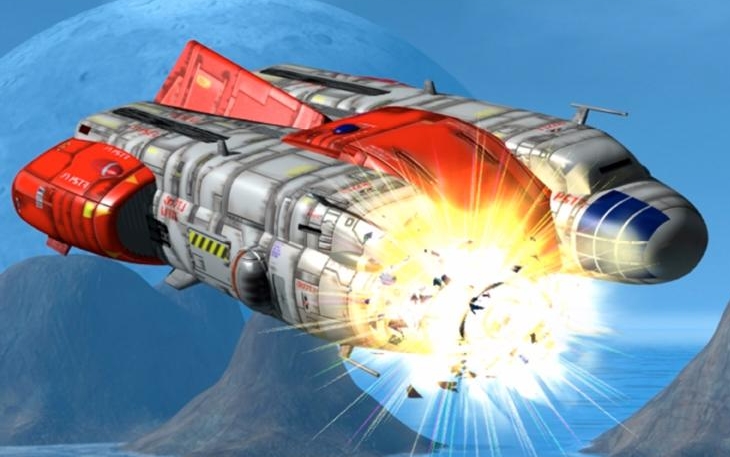 The Kazear Starship Corporation would like to thank Jesse DeGraff of Vision Forge Graphics for allowing us to use many of the illustrations gracing this web site. You will find more at his web site, Vision Forge Graphics. There's a link for this site on the 'Other Gurps Traveller Sites' page. When you get there, you will feel the urge to book mark that site......Do it!!!

Downloads
Traveller is a registered trademark of Far Future Enterprises. Portions of this material are Copyright??7-1998 Far Future Enterprises.
GURPS is from the GURPS books, Copyright??6 and other years by Steve Jackson Games Incorperated,
GURPS is a Registered Trademark of Steve Jackson Games Incorperated.
a
a